The 2022 Subaru Love Promise Customer and Community Commitment Award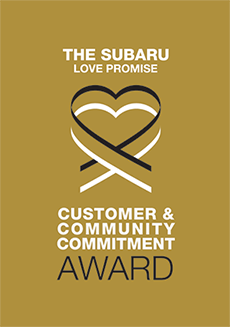 We've been nationally recognized for our dedication to our customers, our community, and the Subaru Love Promise.
We're honored to receive the 2022 Subaru Love Promise Customer and Community Commitment Award. This award nationally recognizes elite Subaru retailers who provide an exceptional customer experience at every interaction with Subaru. These retailers have also demonstrated an outstanding commitment to supporting passions and causes in their local communities in important areas such as the environment, community, health, education, and pets.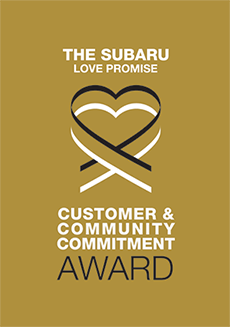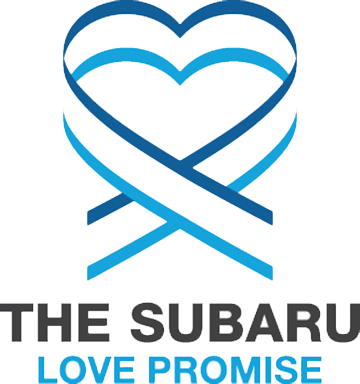 What is the Subaru Love Promise?
Subaru and our retailers believe in making the world a better place and the Subaru Love Promise is our vision of respecting all people. This is our commitment to show love and respect to our customers and to work to make a positive impact in the world.
How is Sendell Subaru dedicated locally to the Love Promise?
Our Love Promise can be seen in various partnerships with local charities and non-profits. We're grateful for the opportunity, not only to be a part of our community, but to serve it as well.
Animal Friends of Westmoreland, Wayward Whiskers
Westmoreland Parks and Recreation
Mountain View Elementary School, Hempfield Middle School
CASA of Westmoreland, The United Way of Southwestern PA, Adelphoi Village, The Blackburn Center
UPMC Hillman Cancer Center at Arnold Palmer Pavilion, Leukemia & Lymphoma Society
Love Promise Stories from Sendell Subaru
Subaru and Sendell Subaru believe in making a positive impact on the communities in which we live and work. We uphold that belief through our Love Promise Community Commitment. Every month, we select inspiring stories from customers and partners from around our area who strive to support our collective commitment and feature them here
Sendell Subaru helps to feed neighbors across Westmoreland County - Lauren H
With the support of generous community members like Sendell Subaru, the Food Bank is able to provide nutritious food for children, families, veterans, and senior citizens to ensure that all of our neighbors have the meals they need to thrive.Thousands of families in Westmoreland County face food insecurity and the Food Bank's programs work to address hunger. The Westmoreland Food Bank greatly appreciates Sendell Subaru's continued support of our mission and compassion for the community.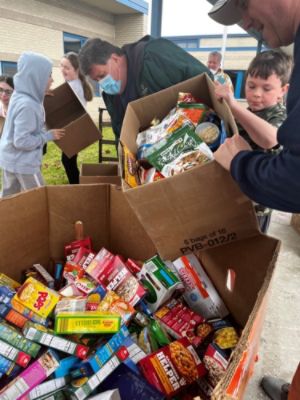 ---
Subaru Loves the Earth- Mt. View Elementary - Megan J
Sendell Motors and the Subaru Loves the Earth program provided funds to our 4th grade classes for an Earth Day Celebration. Our 4th graders were able to experience an afternoon learning about the history of Earth Day, learning of ways to help protect the Earth, and making projects that impact the Earth in a positive way. The students had such a good time and really felt like they were able to make a difference. Some have continued to apply what they learned that day and continued to make a positive impact with projects they have done. Thank you, Sendell Motors and Subaru!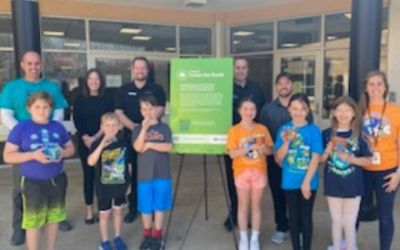 ---
Walk a Mile in Her Shoes - chris k
Sendell Subaru supports The Blackburn Center and the annual Walk a Mile in Her Shoes. This community event brings people together in support of ending domestic, sexual and gender based violence and abuse. The walk is for people of all genders and men are encouraged to wear red, high-heeled shoes. The idea is that when men wear high- heeled shoes and walk a mile in those shoes, they have the opportunity to reflect and get some perspective on what women experience. This community-centric event is important to bring awareness to abuse and violence in our society.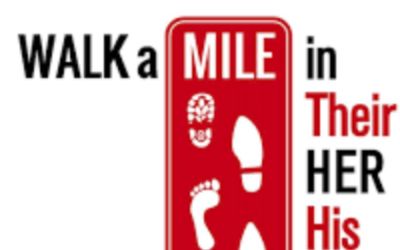 ---
Sendell Motors Cares - Terri D
The United Way's Women's Leadership Council (WLC) is comprised of a group of powerful women leaders, who are committed to making a lasting difference in our community. Chris Mohler King, Owner/Manager at Sendell is a long standing supporter of the WLC through her role on our local Leadership Team as well as a corporate contribution. The WLC funds programs that impact the lives of women and families in crisis, children, seniors and people with disabilities. The Team at Sendell understands the importance of helping to improve the lives of thousands of local people not only through contributions but through volunteerism. The United Way of Southwestern Pennsylvania appreciates Sendell's commitment to the community and our long-standing partnership with them.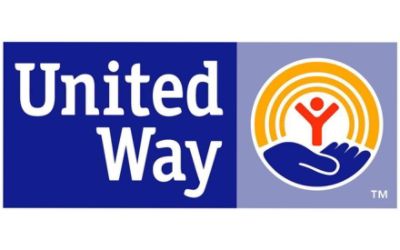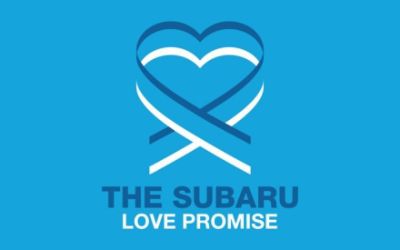 ---
Sendell Subaru- Parks and Trails Supporter - Marty M
Mother Nature was in charge the morning of March 26th, the 20th annual March for Parks and she played an early April Fool's Day trick on all of the participants. They were met with snow, rain, hail, wind, blizzard conditions and an occasional ray of sunshine to keep their hopes up! But despite the weather (and the power outage throughout the park!) Sendell Subaru was there cheerfully supporting Westmoreland County Parks and Recreation's fundraiser. Sendell has been a sponsor of March for Parks for the last 10 years realizing the importance that recreation and outdoor spaces play in the welfare of our community. We appreciate the effort that Sendell has made to encourage our neighbors to use the resources in our parks, Sendell has also sponsored the Twin Lakes Summer Concert series. Thank you for your support!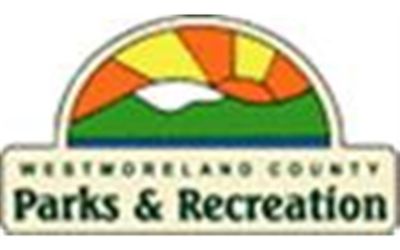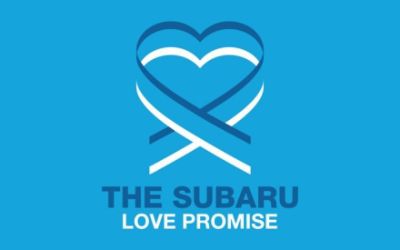 ---
Giving Back to the Community - Terri D
The United Way of Southwestern Pennsylvania has a long-standing partnership with Sendell Subaru. Not only do they run an annual United Way employee campaign, giving their employees an opportunity to support the community, but they also provide a corporate donation to support the work of the Women's Leadership Council (WLC). The WLC is a powerful network of women committed to making a lasting difference in our local community. Contributions made to the WLC fund programs that impact the lives of women and families in crisis, children, seniors and people with disabilities. Chris Mohler King, Owner/Manager of Sendell Subaru is an active member of the Women's leadership Council and serves on our local Leadership Team. We are grateful for our relationship with Sendell Subaru and appreciate their generosity and corporate culture of giving back to the community and helping to make lasting changes.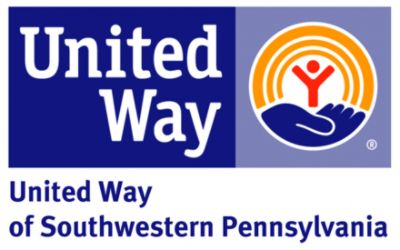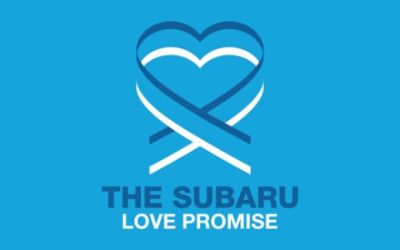 ---
Sendell Subaru donates to Toys for Tots - christine k
The basic mission of the Marine Toys for Tots Program is to collect new unwrapped toys and distribute those toys to less fortunate children at Christmas. The Sendell Subaru team and the family of the Sales Manager, Henry Bachorski bought toys to support the Toys for Tots program in our area.
---
Sharing the love of the Laurel Highlands! - Louise H
When GO Laurel Highlands wanted to upgrade their vehicle it was a no brainer! It HAD to be a Subaru, a Sendell Subaru! Subarus are THE outdoor recreational vehicle for hitting the slopes, riding the bike trails or navigating the waterways of the region. PERFECT to represent GO Laurel Highlands! The Sendell Team was outstanding, from beginning to end with our purchase, and continue to be an awesome sponsor of GO Laurel Highlands. We are immensely proud and thrilled to drive a Sendell Subaru Ascent around the 3,000 square miles of the beautiful Laurel Highlands. Look out for our ride and stop and say Hi if you see us out and about!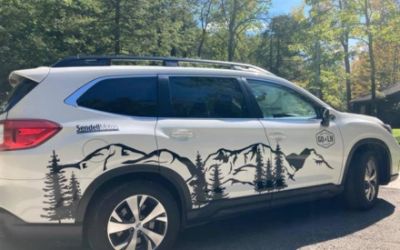 ---
Sendell Subaru help to keep County Parks "green!" - Lauren J
Sendell Subaru is committed to keeping Westmoreland County "green" by supporting the annual March for Parks event since 2012! The March for Parks is a fun event hosted by the nonprofit Westmoreland County Parks and Recreation Citizens Advisory Board (CAB) that raises money for park and trail improvements, including the Twin Lakes Peach Skate Park area, the Westmoreland Heritage Trail system, and other recreation projects in Westmoreland County. Sendell Subaru and their team have been active participants at the March for Parks and also generously sponsor the Twin Lakes Park Summer Concert Series. The Citizens Advisory Board appreciates Sendell Subaru's support of the March for Parks and their help in achieving our goal of providing quality recreation facilities for Westmoreland County residents and visitors. Thank you Sendell Subaru!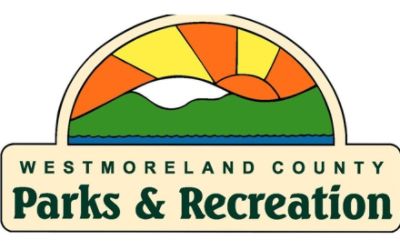 ---
Subaru Loves Pets – ANIMAL FRIENDS OF WESTMORELAND - Bethany M
This year, Sendell Subaru invited us to be their partner for the Subaru Loves Pets Campaign for the month of October. Thanks to their help, we were able to find loving homes for 16 dogs that month! One of those lucky dogs was Kermit, a chihuahua mix who was abandoned by his former owners.When Kermit arrived at our shelter in September he was extremely shy and unsure around new people. Whatever trauma he had endured earlier in his life had left it's scars, and it took time for us to gain trust with little Kermit. Over the several weeks he spent at our adoption center Kermit's personality began to blossom, and he gradually gained more confidence. On October 23rd, Sendell invited us to bring some of our adoptable pets to their location for an adoption event. It was here that Kermit met the woman who would become his new mom! She actually works at the dealership, and had a senior dog who she was looking for a companion for. She fell in love with Kermit that day, started the adoption paperwork, and welcomed him home soon after. Thanks to Subaru Loves Pets and Sendell Subaru, Kermit is now loving life in his new forever home where he will be loved and spoiled for the rest of his life.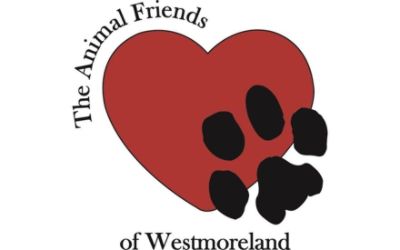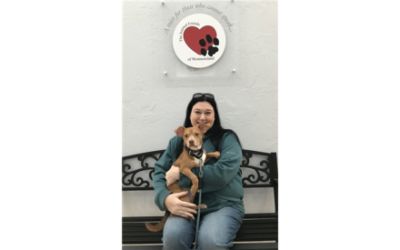 ---