Check out www.mysubaru.com for all of our latest coupons, and be sure to download the MySubaru app to access our coupons and specials from your phone.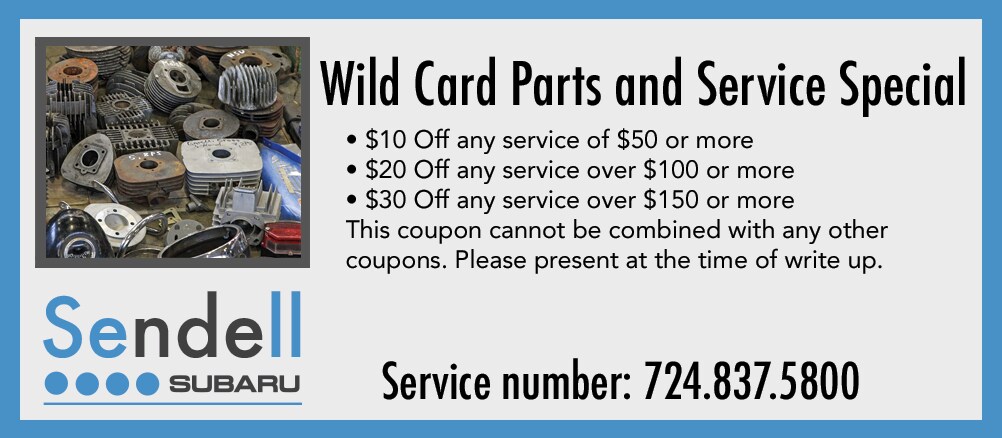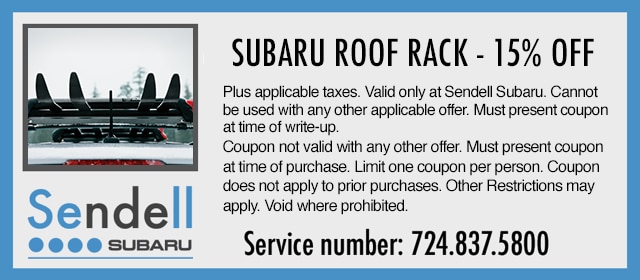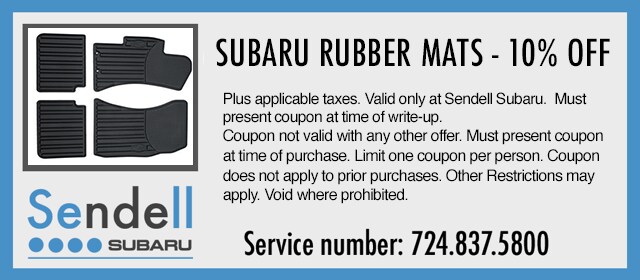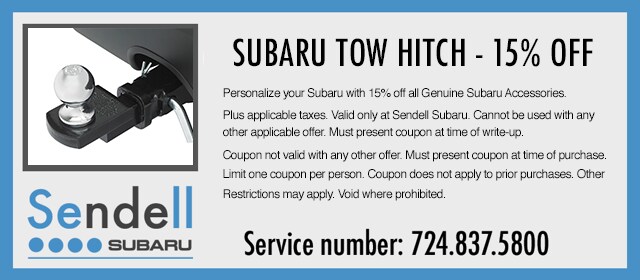 Save on Subaru Parts at Sendell Subaru
Are you looking for genuine Subaru parts and accessories to enhance or maintain your vehicle in Greensburg? At Sendell Subaru, we offer a large selection of genuine Subaru parts and accessories for sale in Greensburg. To help make it more affordable for you to get the parts that your vehicle needs, we proudly offer a large variety of Subaru parts and accessory specials each month, allowing you to save on the parts your vehicle needs to continue performing at the high level that you need it to. Whether you're shopping for replacement brake pads or need new roof racks and floor mats, we offer many different parts specials to help you save on some of our most popular Subaru parts and accessories.
Subaru Parts Specials
We know how fulfilling it is to repair your own vehicle, and we want to help make it more affordable for drivers around Greensburg to get the genuine Subaru parts that they need. We handpick our parts specials based on helping drivers get the parts that they need most depending on the month. We often offer Subaru brake specials, allowing you to save on brake pads, rotors, calipers, and more to ensure that your vehicle is functioning the way it's engineered to. We also offer savings on a variety of other popular replacement parts, including remote starters, air filters, oil filters, and much more.
Subaru Accessories
If you're in need of Subaru accessories to better equip your vehicle to fit your needs, we offer great Subaru accessories specials. Save on a variety of popular Subaru accessories, including cargo mats, roof racks, towing mounts, bike racks, and much more.
Explore Our Subaru Parts and Accessories at Sendell Subaru Today
If you want to save on buying Subaru parts and accessories in Greenville, we invite you to take advantage of our parts and accessories specials at Sendell Subaru.
Shop Subaru Parts Online
New Arrivals We Think You'll Love